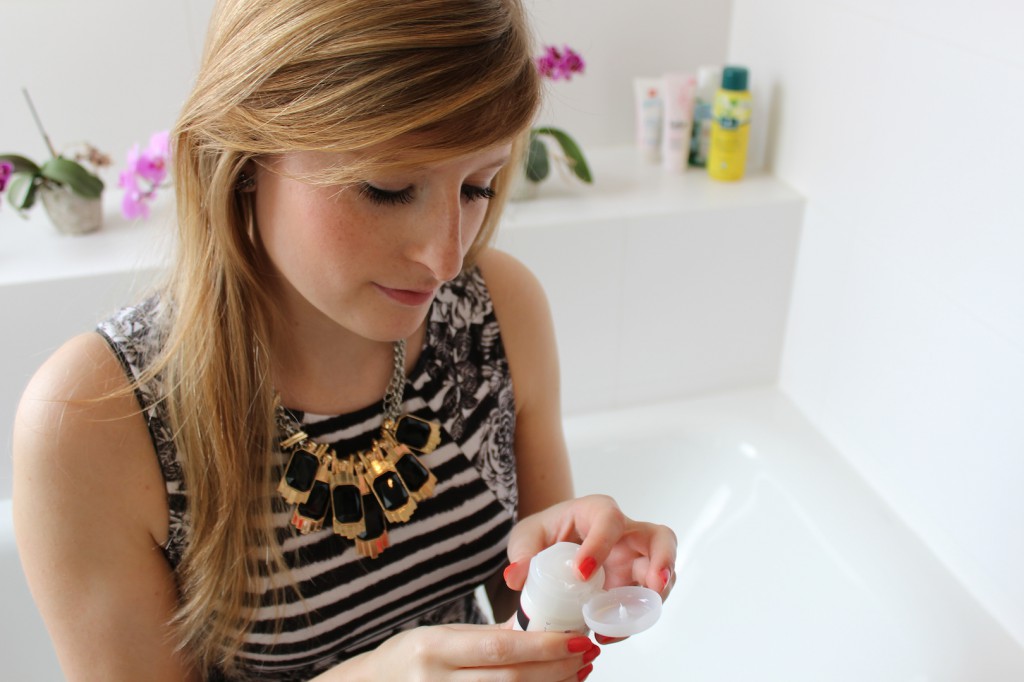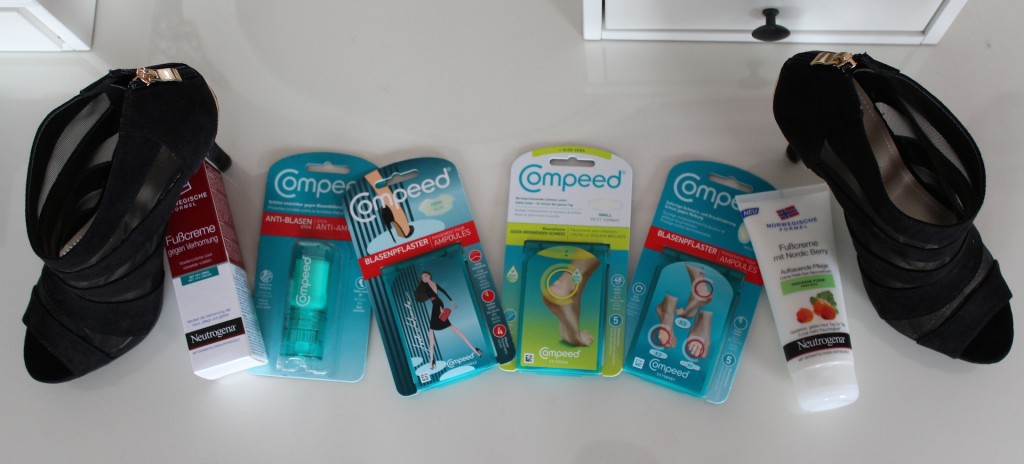 High heels season has begun, the cold and wet winter times are gone and it is possible again to go out with high heels and a super cute dress. You have to be prepared for this high heel season, and this is what this beauty special is about. With great and helpful products from Neutrogena and Compeed you are ready for any high heel and ready for every event – going clubbing with your girls, having a great event like prom or a marriage or just going out with your love in a chic restaurant – no matter what, high heels are always perfect. But the most women, sometimes including me, have big troubles wearing high heels – the feet are not looking good enough to show them in high heels, the heels are too uncomfortable or your feet are already damaged by wearing heels the last days and you cannot image to wear high heels again the next weeks. For all these problems, now here are the solutions: Some great items from Neutrogena and Compeed which I will show you.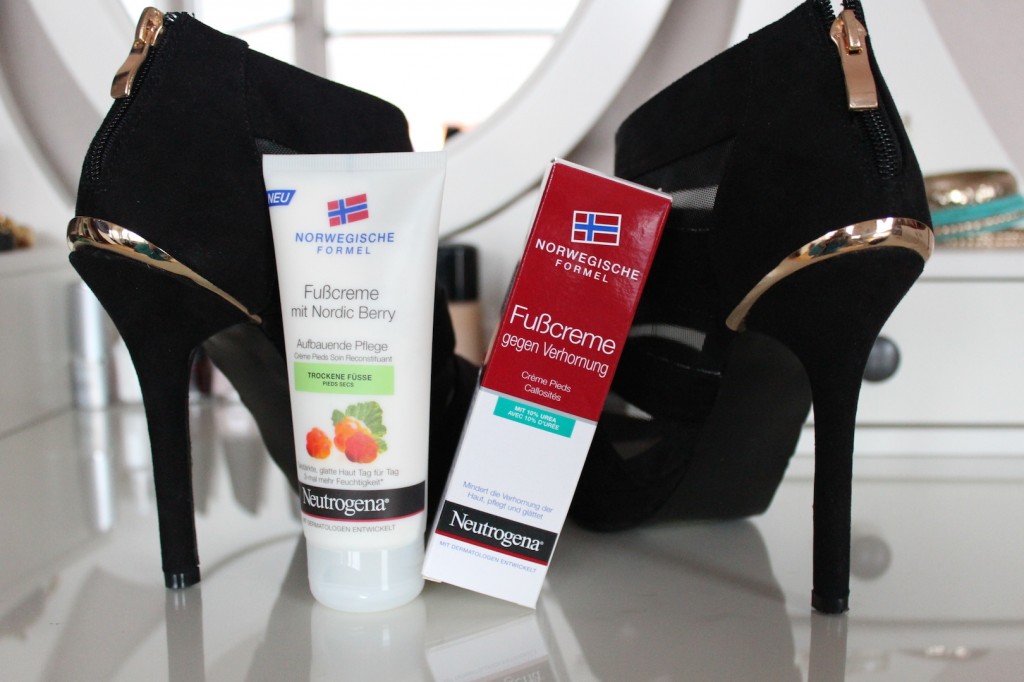 Neutrogena foot cream with Nordic Berry
A wonderful sweet smelling foot cream, preparing your foot from skin dryness and gaves it a wonderful sweet note. Perfectly for out of high heels looking skin.  I told you about a Neutrogena cream with Nordic Berry before (a body lotion), this Nordic Berry is one of the most expensive berries in the world ;).  It has a wonderful positive side-effect, the Nordic Berry gives the lotion a wonderful smell, even it isn't very intensive. Just massage the cream on your cleaned skin and you are optically prepared for high heels – no bad looking skin anymore 😉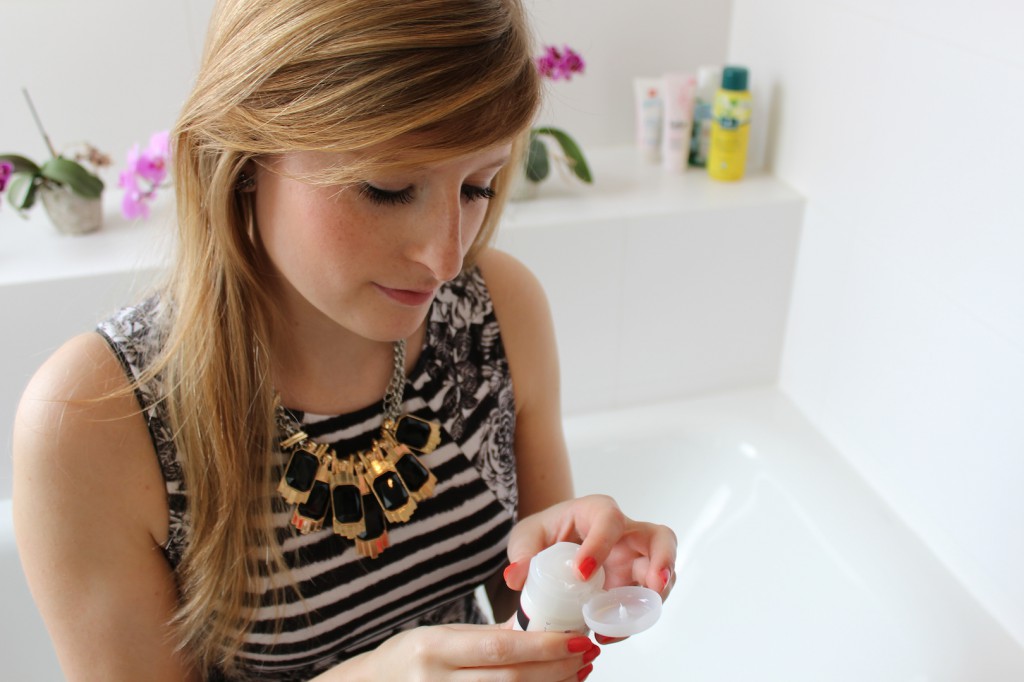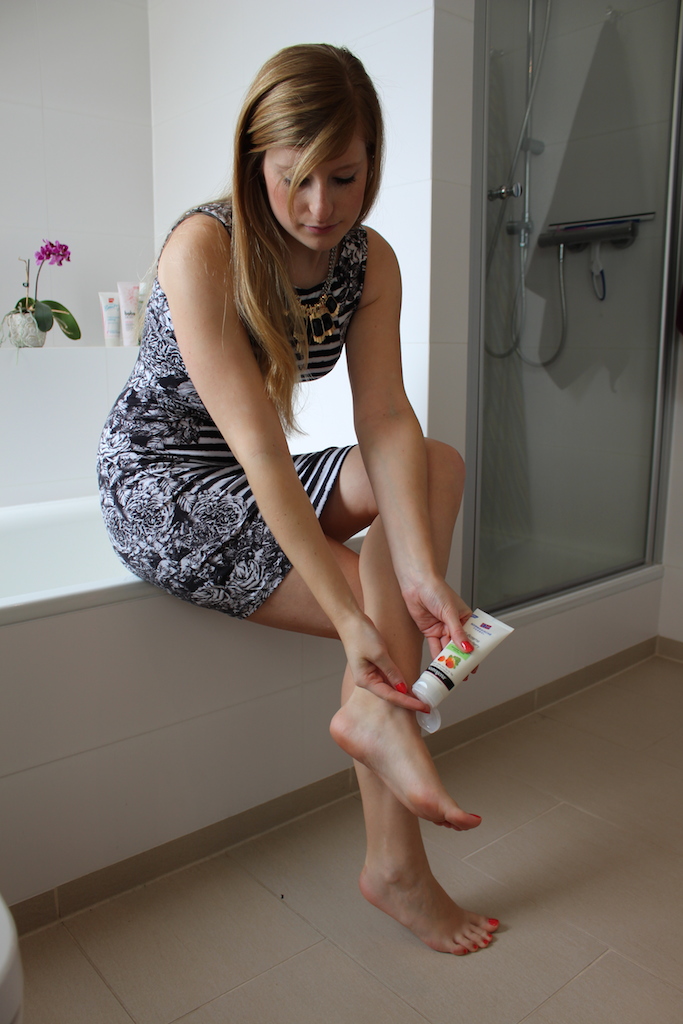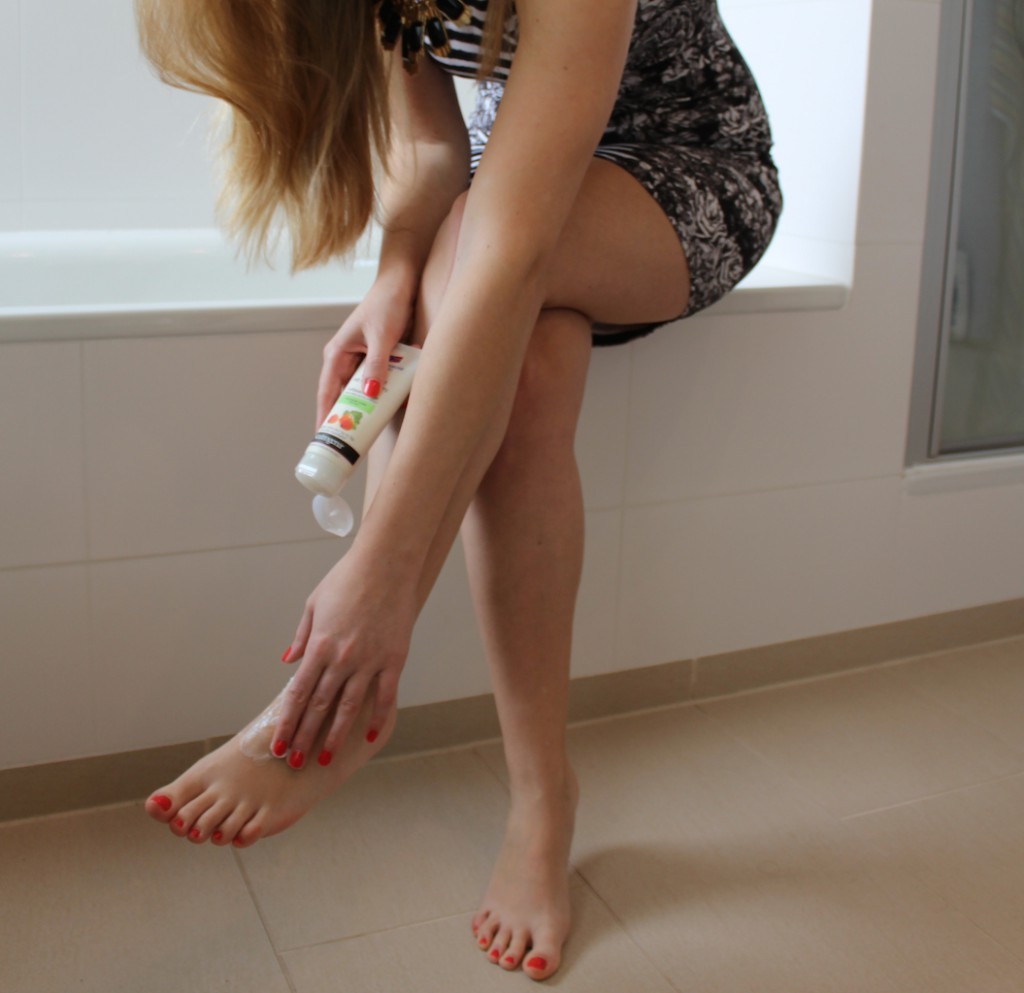 Neutrogena foot cream against keratinisation
Together with this Neutrogena foot cream, your feet are perfectly prepared for the showing-your-feet season. This cream helps against keratinisation of some pressure points you get, when your heels always hurts on the same position. With this cream, you get a so soft skin again also on your pressure points.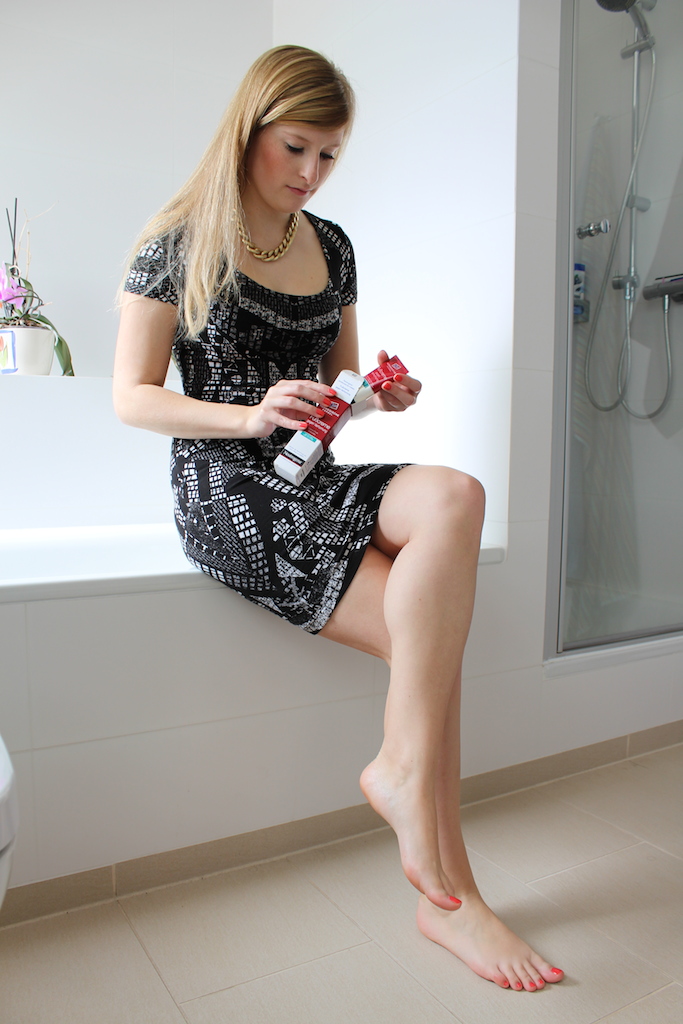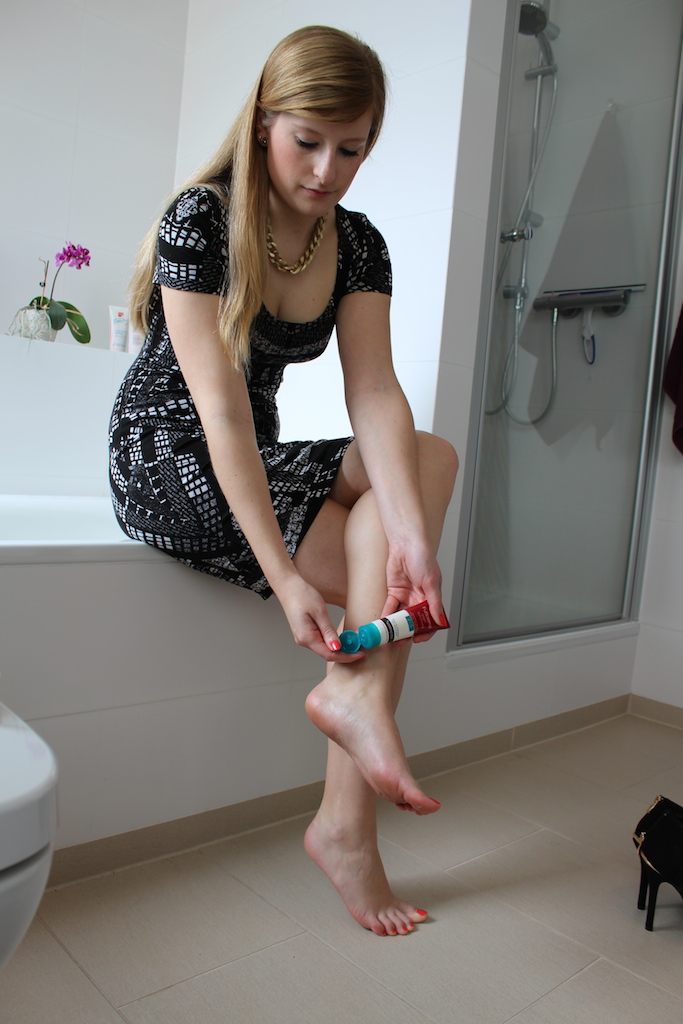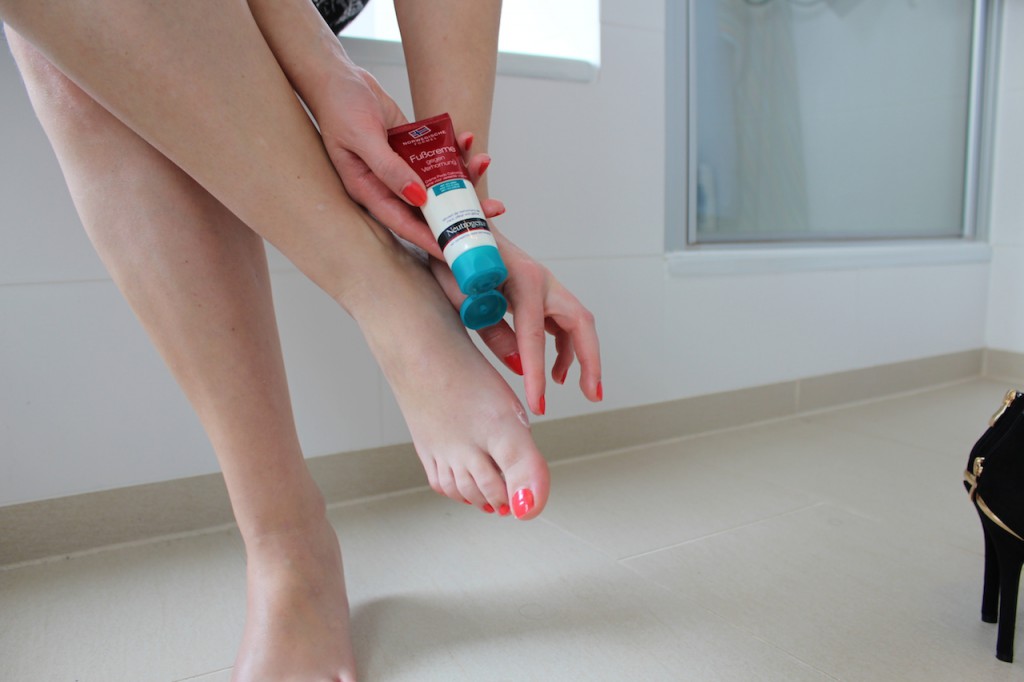 Compeed Blister Plaster

What can you do, when your feet is still damaged with blisters because of wearing high heels before? This is no problem at all since Compeed blister plaster anymore. I only can recommend you this blister plaster, just put them on your cleaned and cream-free skin where the blister is. Important, don't try to get this plaster off by yourself but wait until the plaster is going off by itself, this could take several days but then the blister is healed. During this time, there is no problem of wearing high heels or other more or less uncomfortable shoes. Because of the blister plaster you do not have a pain point anymore.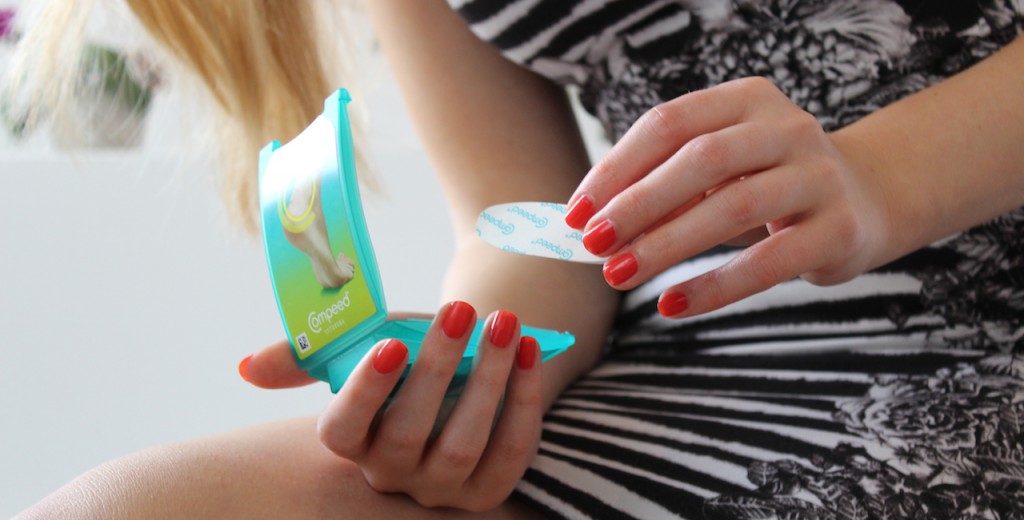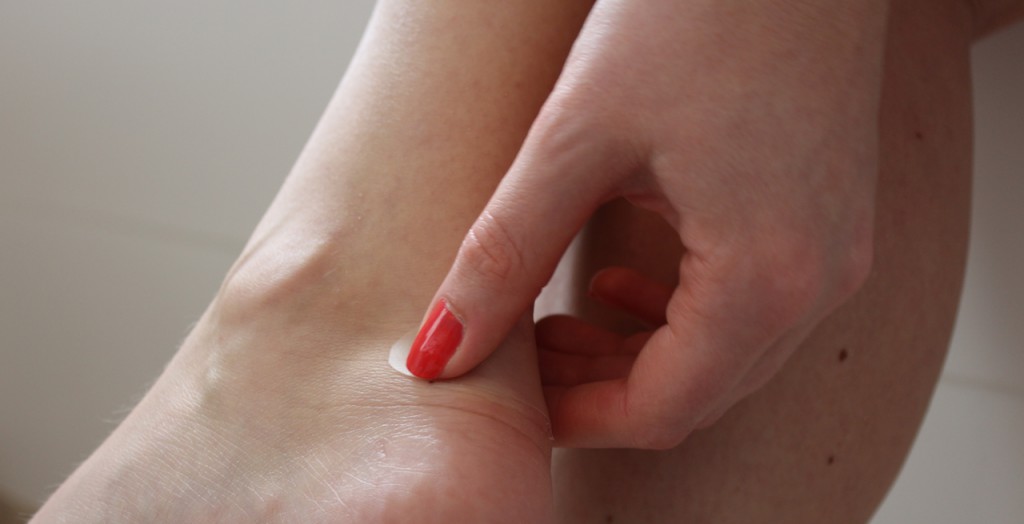 Compeed Anti-Blister Stick
What can you do when you love your heels but you know, you are going to get blisters if you are wearing them? Also for this problem Compeed has an solution: Compeed Anti-Blister Stick. Just use the stick before wearing your shoes and cream your skin and the special points where you know, that this part of skin gets hurt from your heels. The blister stick  protects you now  and prevent blister because of friction reduction in the most cases.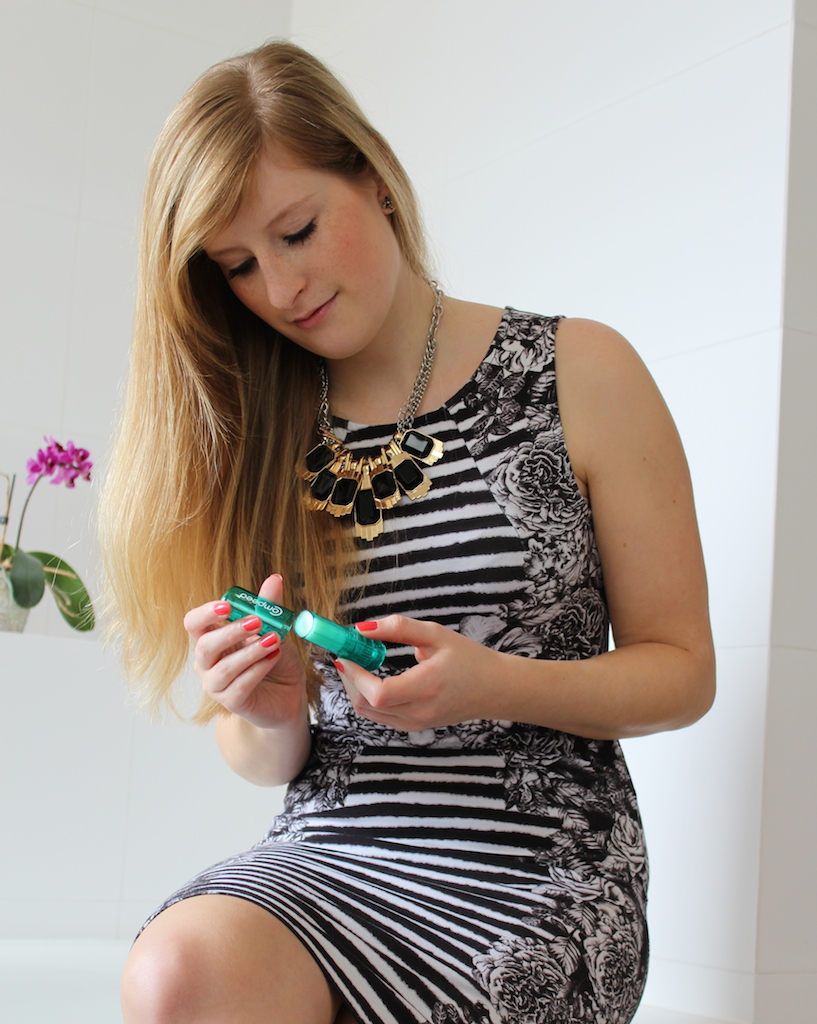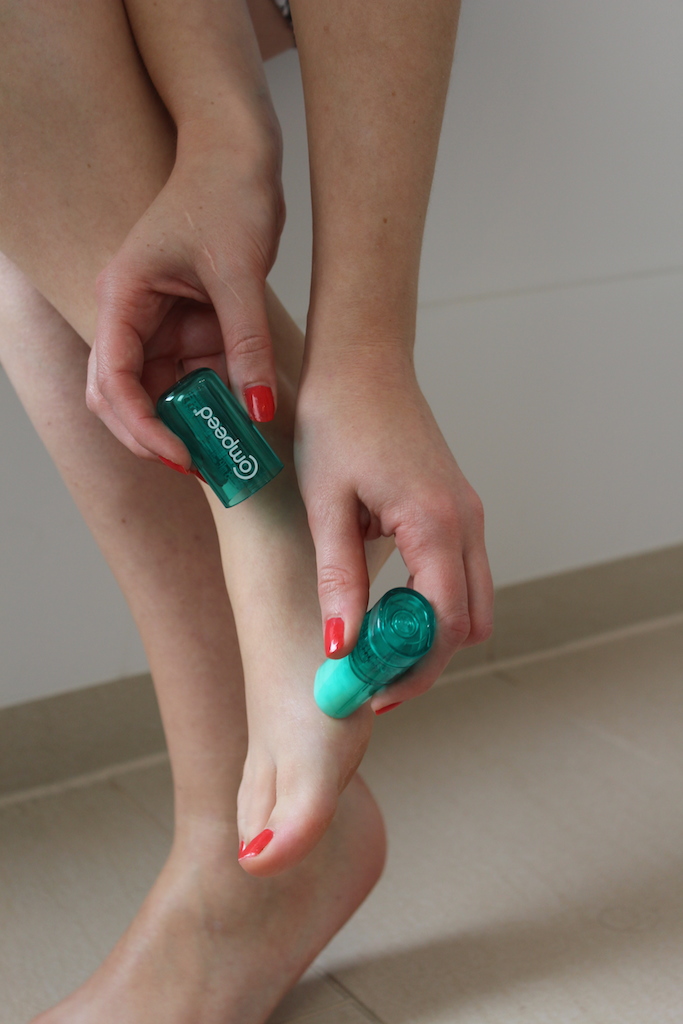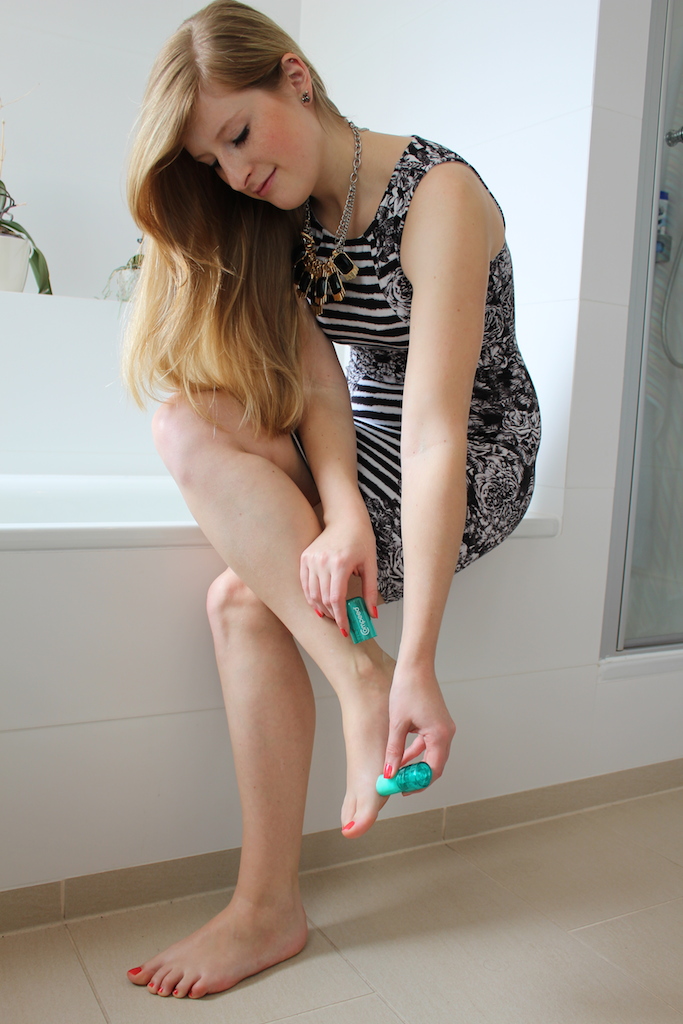 So feel free to choose the high heels you love and enjoy your day with a hopefully now beautiful looking and blister free foot.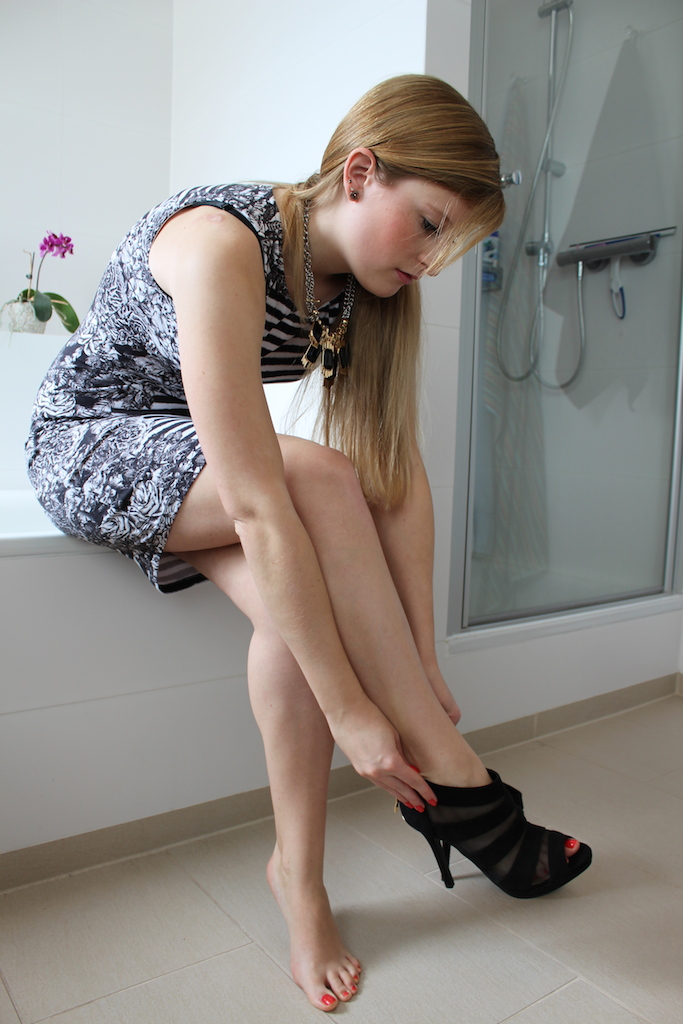 *******************************
Giveaway!
*******************************
But I saved the best for last: You also should have the chance to try this wonderful products and pimp up your feet for the high heel season. Therefore, you now have the chance for a giveaway!! Two of my amazing follower have the chance to win one of two possible Compeed Blister Plaster and on top of this one of the two Neutrogena foot creams. What you have to do?
1. Just follow my blog (via WordPress or via Bloglovin or via e-Mail or via Facebook) – as you like!
2. Comment under this blog post.
You have nearly 3 weeks time to participate on this giveaway chance – it ends at 31.05.2014 at 23.59 o'clock. The two lucky winners will be chosen randomly. So be part of this great chance! 🙂
Note: Products were sponsored by Neutrogena and Compeed.