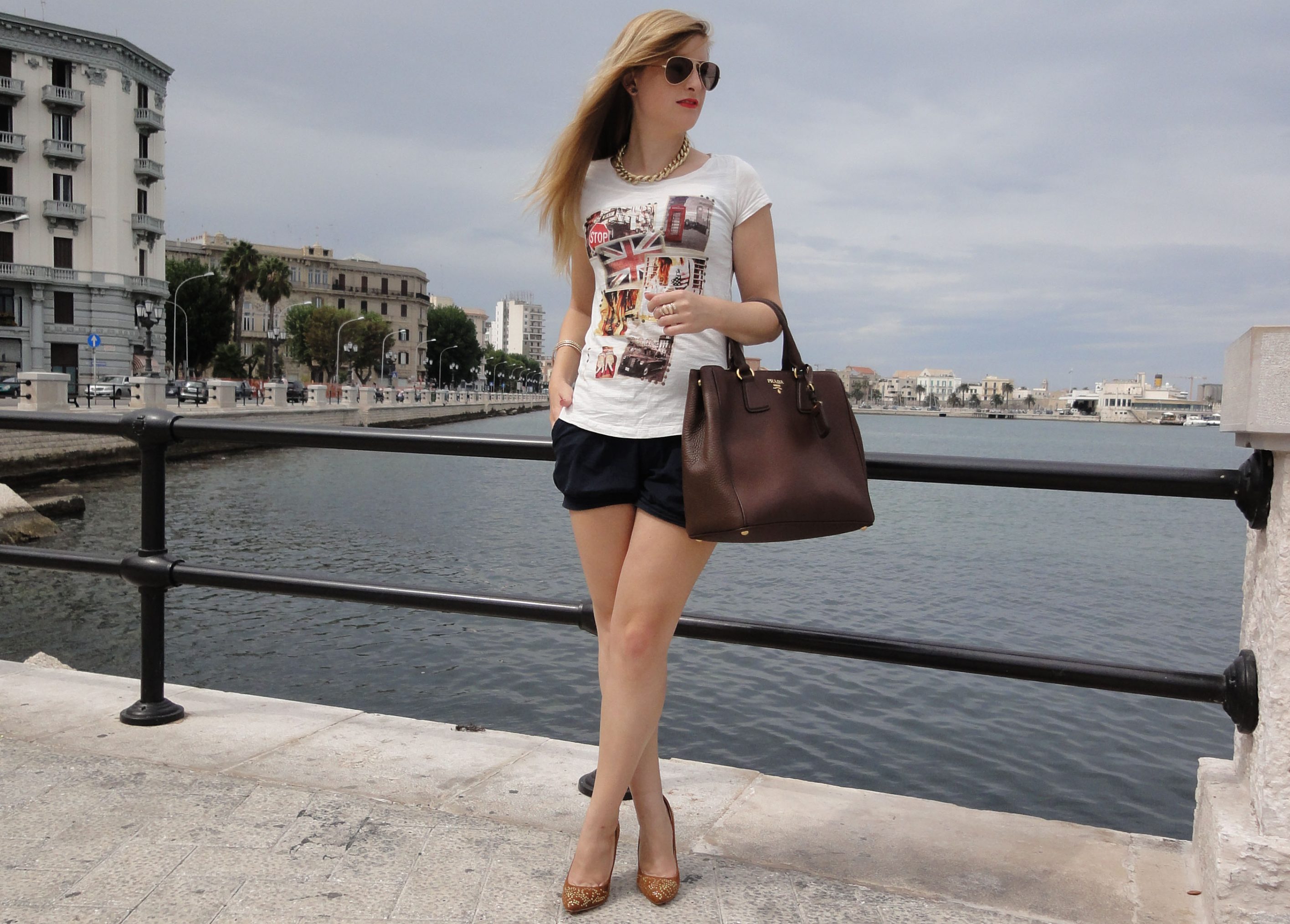 Yes, I know, the autumn is getting closer and closer. Nevertheless I would like to show you some further summer outfit as inspiration in hope some hot late summer days are surprising us and, of course, to show you my outfits of my holiday cruise through Italy, Greece and Croatia last week – maybe your next holiday in some hotter place is coming soon!
A short dark blue fluffy hotpants (Tally Weijl) with a casual printed shirt was my favorite combination for this city trip. Golden necklace and bracelet (H&M), my brown bag (Prada), golden dark yellow pumps (Buffalo) and my pilot-style sunglasses are fulfilling today's outfit.
After leaving our cruise boat, we had some great hours in Bari by lingering through the city and of course the beautiful old port and promenade, which you can see on my actual pictures.
For more fashion inspirations – follow me around my world.